About Lonna Larsh, MD
I passionately believe health is one our most valuable assets. I believe that our very best health is not something that just comes to us; it is something that we have to work for. At the same time, working for our best health can be, and should be fun. I believe that health is the sum total of a web of interconnected factors that include what we eat and how we digest our food, how we move, how we sleep, how we relax, and how we relate to each other. Health is the place where our genetics and our environment come together. We each have the opportunity and the responsibility to make the best of this interaction. I am honored to be in a position to help you make the most of your genes and your environment to reach your maximum potential.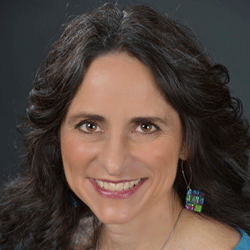 About Amber Weiss, PA, LAc
Amber Weiss is a PA with a background in acupuncture and Traditional Chinese Medicine.  She is now offering integrative health care consultations in addition to standard Western diagnosis and treatment.  She is able to write and refill prescriptions as well as order any necessary lab tests.
Amber has a strong interest in preventing and treating chronic illnesses by focusing on their underlying causes. She has expertise in identifying and managing gluten intolerance and other food intolerance, particularly in the setting of concomitant autoimmune disorders. 
709 Frederick Street
Santa Cruz, CA 95062
Monday to Thursday: 9:00 am to 5:00 pm
Friday: By appointment only